Collagen for men: A one-step skincare routine with no fuss, just results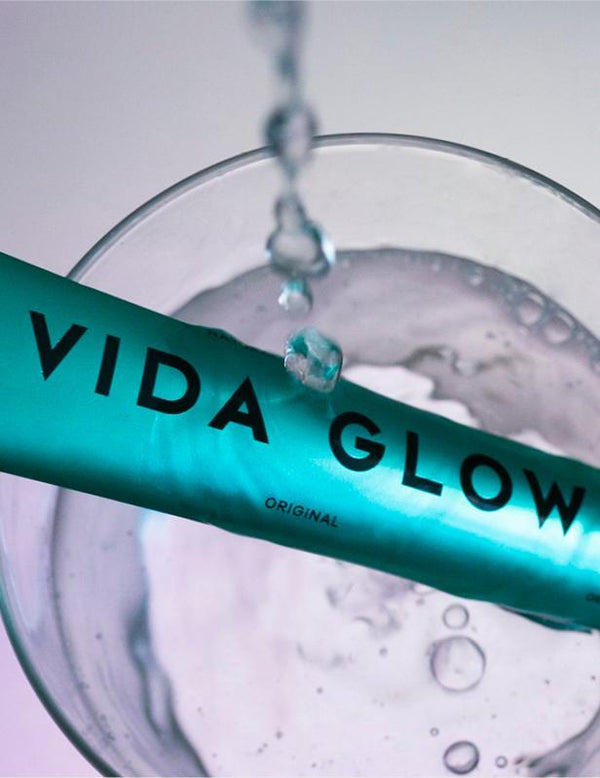 Much like the rest of the body, skin changes with time. The natural ageing process and environmental aggressors – like sun, stress and pollution – create wrinkles, while hair and nails become finer and brittle. It's inevitable – but not impossible to treat.
Skin, hair and nail health isn't a lost cause. And you don't need a complicated skincare routine to keep skin smooth and resilient. As science-backed ingestible skincare, collagen for men, helps maintain skin's integrity – and improve signs of ageing. Marine collagen supplementation is an easy, once-daily step that delivers real results – making Vida Glow the best collagen for men.
Keep reading to discover the essentials of collagen supplements for men.
Should men take collagen supplements?
Collagen is a structural protein, giving skin's its smooth, elastic surface. But our collagen levels naturally decrease from our mid-twenties, causing wrinkles, fine lines, sagging and dryness to develop. While decreased collagen levels are commonly talked about in women, men experience the same collagen loss – and its effects.
To minimise the signs of ageing during fast-paced days and limited routines, men should take collagen supplements daily.
What does collagen have to offer men?
Collagen is the building blocks of skin, hair and nails. Without adequate levels of collagen, skin starts to sag, nails break easily, and hair can thin. To support skin, hair and nails long-term, stimulate collagen production as it naturally declines with age – sooner rather than later.
And if you're one for a preventative approach, defend skin against the three root causes of premature ageing with Anti-G-Ox while 'topping up' your collagen levels with marine collagen.
Best types of collagen for men
Vida Glow's Natural Marine Collagen is the best type of collagen for men. In convenient, single serve sachets and a selection of natural flavours, our marine collagen powder easily dissolves in water as a drinkable collagen for men. Start your morning with a tasteless sachet of Original in coffee, and take straight-up in a water bottle on the go or at the gym during the day.
Extracted from the skin of sustainably sourced fish, marine collagen delivers essential peptides and amino acids to the collagen matrix to stimulate collagen production. The result is firm, smooth skin and revived hair and nails.
The best type of collagen for men is simple and straight-forward – and delivers maximum results. Vida Glow's Natural Marine Collagen does all the hard work. So your complexion reaps the benefits.