Vida Glow Before and Afters
Vida Glow starts below the surface. Taking skin care deeper to deliver real, ingestible solutions for modern beauty concerns.
With the conversation of efficacy at the forefront, Vida Glow's science-first formulations set a firm standard for ingestible beauty. Investing extensively into independent clinical and internal trialling for visible results that are potent and proven.
And in tandem with glowing customer testimonials and substantiated data, the tangible results speak for themselves. Discover firsthand from our community, the transformative benefits of a consistent Vida Glow routine.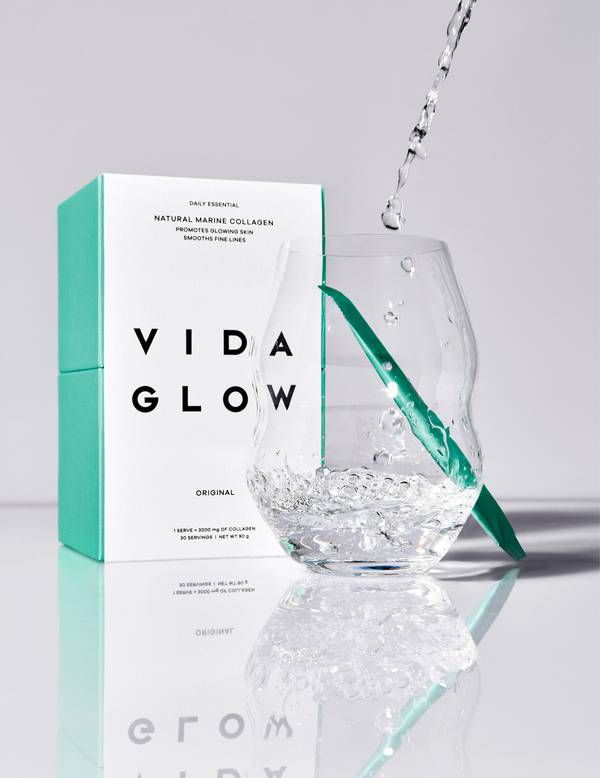 Natural Marine Collagen
The benefits of daily collagen supplementation are far-reaching across skin, nails and hair. And some of the first anecdotal benefits to be seen are in relation to collagen for hair with enhanced hair health and thickness.
By supporting the optimal environment in the dermis for healthy hair growth, our community notice growing baby hairs within weeks of starting collagen supplementation. And long-term, many have experienced reduced hair fall and thicker hair. Below, some of our consumers share their collagen before and after images and the benefits they experienced from Vida Glow's Natural Marine Collagen.
Marine collagen before and afters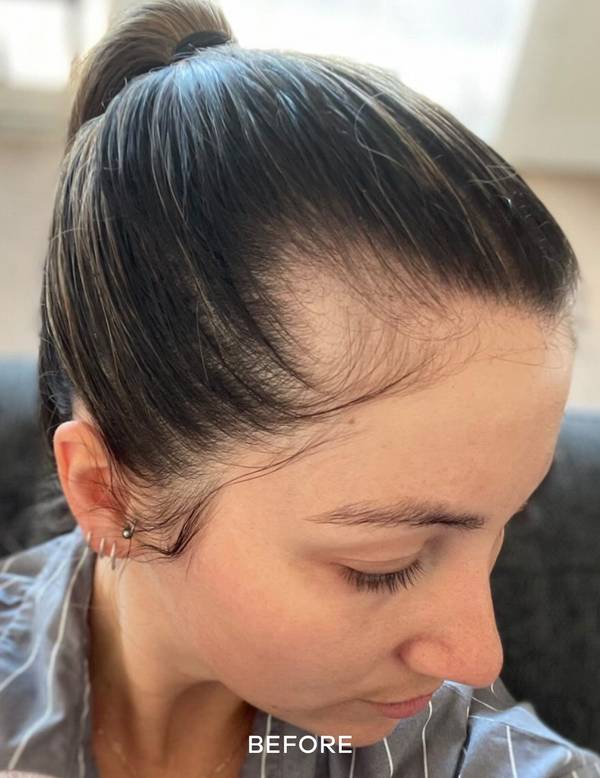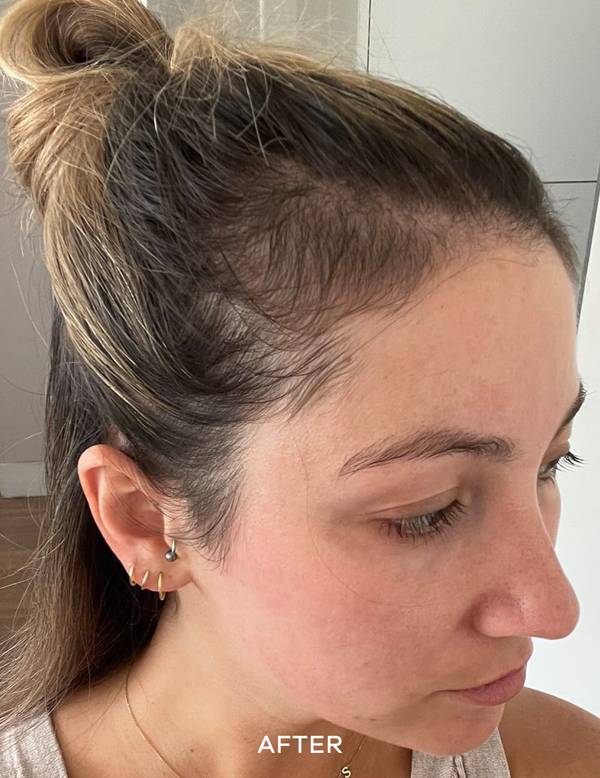 Reviews on marine collagen
There's a reason why Vida Glow is the global number one marine collagen brand with one sku of Natural Marine Collagen sold every four seconds. Read to discover what else our community has to say about our clinically proven peptide powder. 
"I was so happy with the results! I couldn't believe it when I saw the difference in my before and after photos. And in such a short amount of time. I got so many compliments about my hair, and how long and healthy it's grown."
– STEPHANIE
"Such an easy product to use. I can see the results and feel like my skin is brighter and my postpartum hair looks so healthy."
– JESSICA
"My skin is plump and bouncy with noticeable glow. My hair is in the best condition ever – it feels and looks thicker and glossier. I usually take 1-2 servings per day, I'm devoted."
– SARAH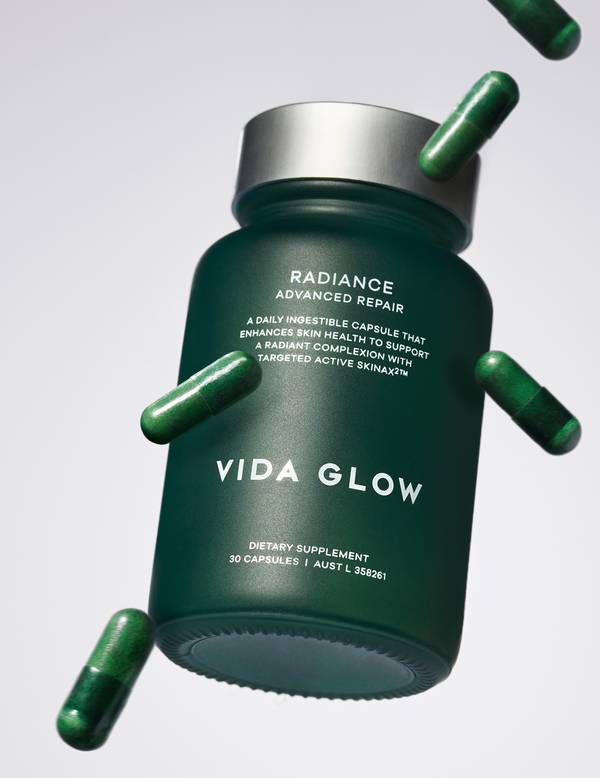 RADIANCE
Age and sun spots, melasma, post-acne marks and dark circles under eyes – pigmentation manifests in a variety of way on the body and complexion. As a once-daily ingestible solution, Radiance is a clinically studied capsule systemically targeting dull, uneven skin. Delivering real, visible results in as soon as 12 weeks, below some of our consumers share their Radiance before and after images and the tangible benefits they experienced.
Radiance before and afters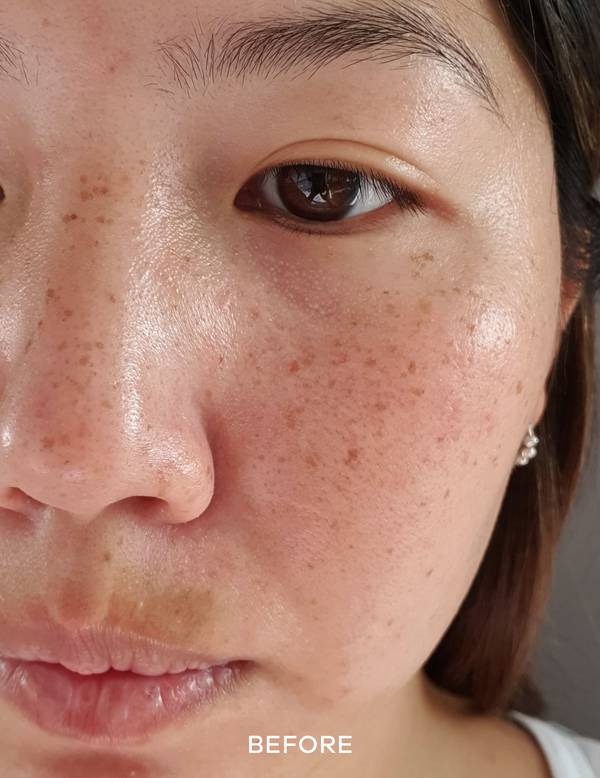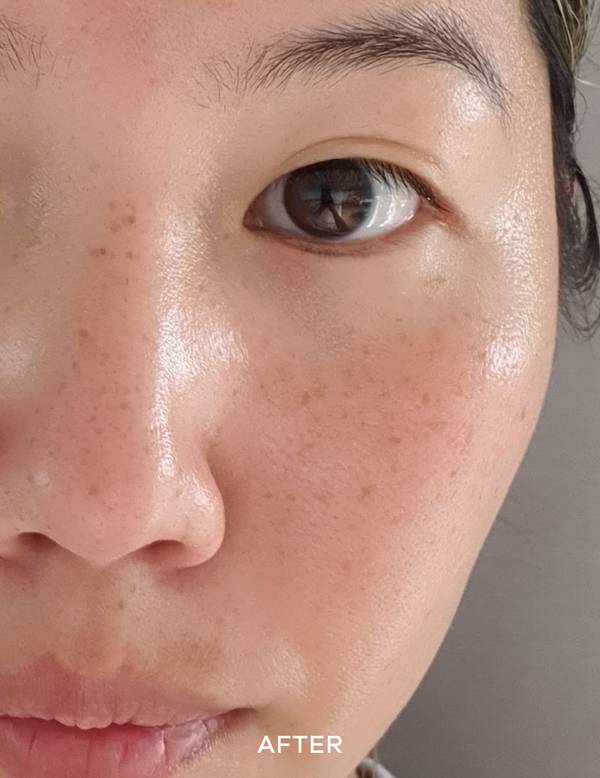 Reviews on Radiance
"Loooove this product! My skin is radiant and glowing. No rating is high enough. Thank you Vida Glow." 
– ERIN
"I've been taking these capsules for about 2 months now and I can see that my dark under-eye area is noticeably lighter. I find that I don't need to apply too much concealer now."
– ALEXANDRA
"Recently I tried Vida Glow's Radiance Capsules and within the first month I noticed a huge difference with the brightness of my skin, particularly the dark circles in my under-eye area.
My skin felt much more luminous and I found myself using less foundation/concealer than usual because there was not as much to cover up or even out.
I highly recommend the product to anyone suffering from discolouration or simply wanting to improve their overall skin tone." 
– LARISSA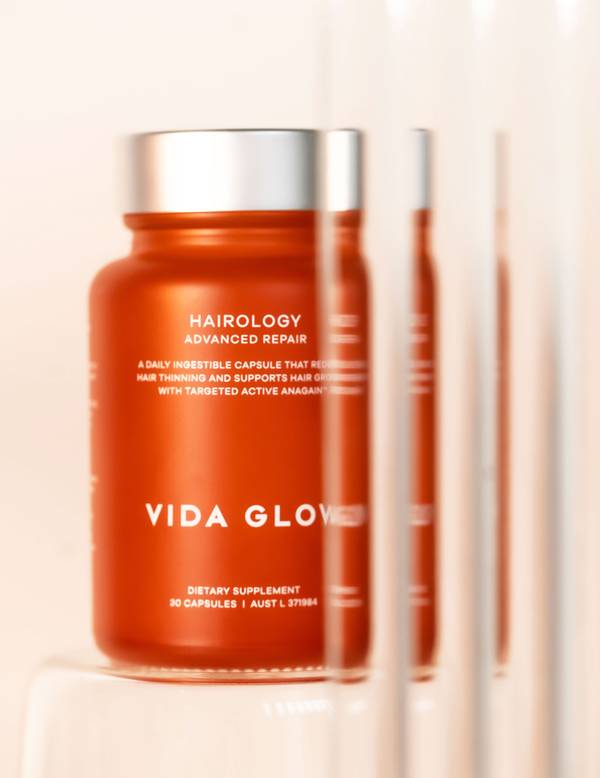 HAIROLOGY
Factors affecting hair growth cycles, such as age, stress, hormones and vitamin deficiencies can prompt weakness, damage and excessive shedding in many. A targeted ingestible solution, Hairology is clinically studied to support healthy hair follicles for enhanced hair growth, strength and thickness. With consistent once-daily supplementation, the tangible results experienced by consumers were seen in as soon as one month. And optimal results achieved after 12 weeks.
Hairology before and afters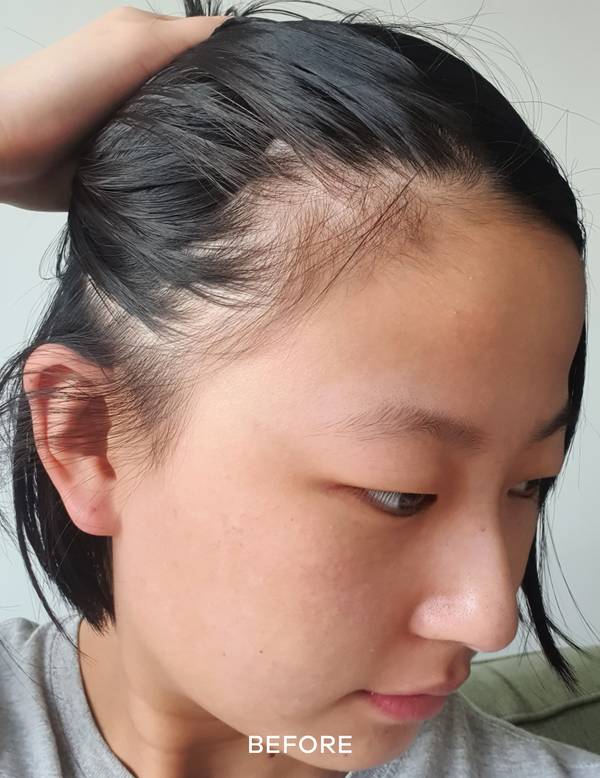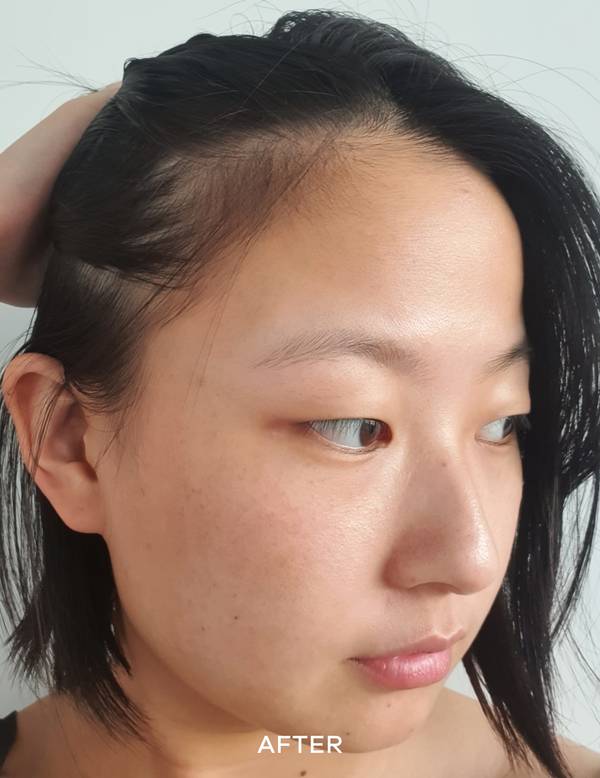 "After approximately a month of using these supplements, I was having notably less hair loss while brushing and washing my hair. The hair around my face and temples actually looks like it's growing in thicker too! So happy and will definitely continue to use them."
–
 THERE
"I cannot recommend the Advanced Repair Hairology capsules highly enough. My hair felt thicker after 8 weeks and I noticed less breakage. My hairdresser commented that there was less hair left behind in the wash basin."
–
 CATHERINE
"I truly believe Hairology is an effective hair loss treatment. My bald spots filled out and my hair felt fuller and looked shinier.
I've always had a problem with my bald spots, but I didn't know how to fix it and I've never really believed in the effectiveness of hair capsules either – opting to go for healthy foods and hair masks.
However, using these capsules and seeing the results has completely changed my mind. I'm just really glad I finally have a solution to my thin hair problems!"
–
 ISABELLE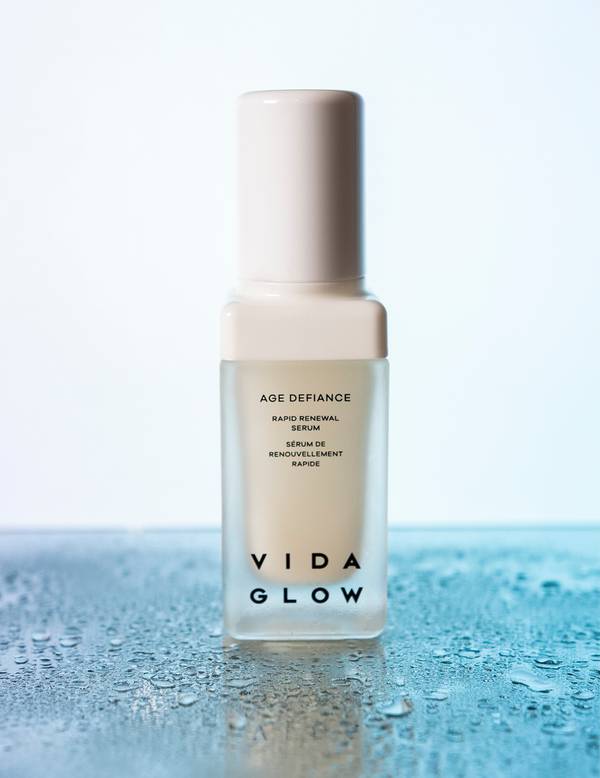 AGE DEFIANCE RAPID RENEWAL SERUM
Formulated to work synergistically with Natural Marine Collagen, Age Defiance Rapid Renewal Serum completes a bidirectional skincare regime to rejuvenate all dermal layers of the skin.
Whether you're seeing signs of premature ageing skin or looking to support your skin's natural ageing process, our Rapid Renewal Serum works on the surface to offer a quick smoothing effect and reduce wrinkles within 30 minutes of application.
Age Defiance Rapid Renewal Serum before and afters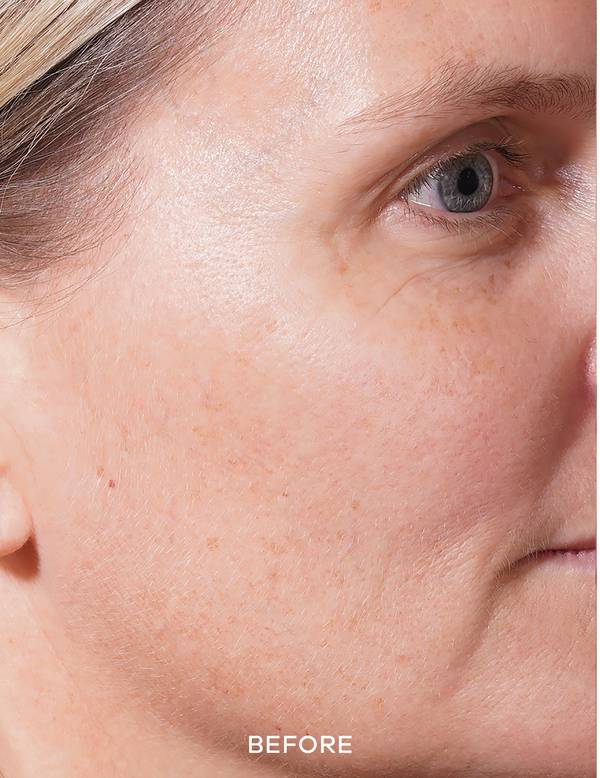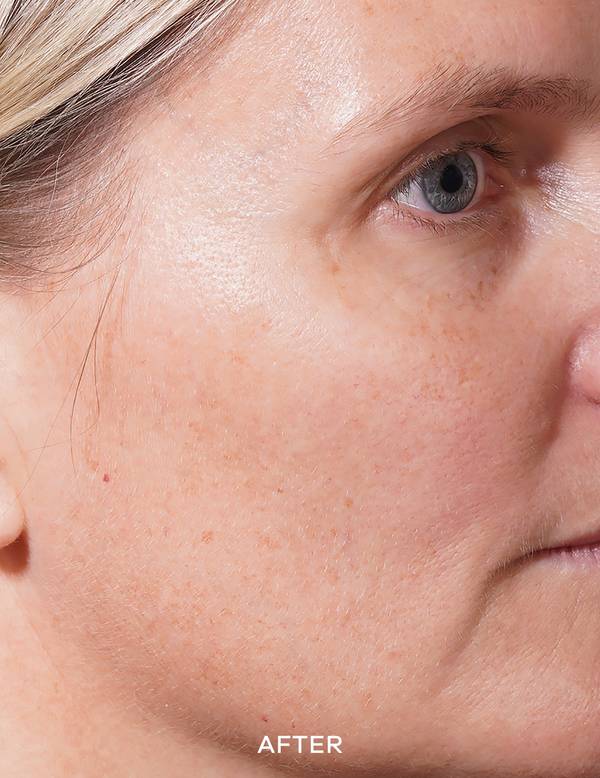 Reviews on Age Defiance Rapid Renewal Serum
"I noticed my skin was glowing instantly! Highly recommend."
–
 ASTRID
"That feeling when you suddenly get an instant face lift and are glowing."
–
 ALY
"I absolutely love this vitamin c brightening serum. It feels light and like my skin is getting the quenching of antioxidants that it's been craving.
I have noticed overall that my skin is feeling a bit brighter, even, firmer and clearer. I don't need to wear much makeup at all."
–
 MARIE